ZWIPE & SILONE CARDTECH ANNOUNCE PARTNERSHIP
ZWIPE & SILONE CARDTECH ANNOUNCE PARTNERSHIP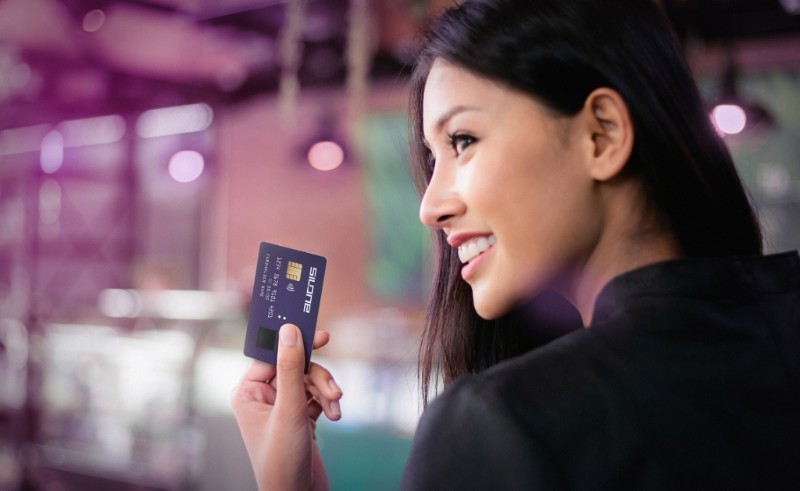 SHENZHEN, CHINA – 28 AUGUST 2018 – Biometric technology company Zwipe and Silone CardTech, a VISA, Mastercard, China UnionPay and JCB certified card manufacturer based in Shenzhen, China have announced a partnership to launch battery-less dual-interface biometric payment cards with banks and loyalty programs in China.
Commenting on the partnership, CEO of Silone CardTech, William Ju said "We thoroughly evaluated the various offerings in the market and Zwipe's technology platform was the only offering genuinely capable of performing battery-less dual-interface biometric authentication within the rigors of the existing payment card ecosystem, enabling us to offer our customers, some of the largest banks and loyalty programs in China, a cutting edge solution that we are confident will be well received in the marketplace."
Silone CardTech specializes in manufacturing a range of card products, tokens, modules, inlays, key fobs and smart wristbands. They have an established customer base predominantly in China and the Asia Pacific region, offering solutions for access control, government identification, ticketing, retail and banking markets. Silone has already received interest from customers for biometric payment cards with pilots expected to be identified in the coming months.
Speaking on the partnership, André Løvestam, CEO of Zwipe said "We are happy to add Silone as a trusted manufacturer to our growing list of partners as banks in the region and the world are demanding the convenience and security that our unique technology enables."
Silone CardTech will be presenting their battery-less dual interface biometric payment card at Trustech in Cannes, France this November.
Zwipe is a technology solution provider that enables battery-less, ultra-low-power, self-contained biometric authentication solutions. Together with an ecosystem of partners including global brands within security, financial services and ID applications, Zwipe is "Making Convenience Secure™" for banks, merchants and consumers. Using advanced fingerprint recognition while protecting personal information, Zwipe's solutions address the data theft pitfalls inherent in traditional authentication methods. Headquartered in Oslo, Norway, Zwipe has spent the last 10 years developing its unique power harvesting technology platform in combination with security solutions based on international infrastructure standards. To learn more, visit www.zwipe.com
About Silone CardTech Founded in 2001 in Shenzhen, China, Silone CardTech specializes in the development, design, manufacturing and sale of high quality contactless, contact and dual-interface smart cards, as well as manufacturing and design of production and testing equipment for the smart card industry. With subsidiaries in Hong Kong and USA, Silone products are used worldwide in the market such as banking, secure physical and logical identification and access, public transportation, GSM, etc. For more information please visit www.silone.com
Media Contact for Silone CardTech: Jacky Song, +86 755 26993500, jsong@silone.cn
Media Contact for Zwipe: Ado Fazlic, VP Marketing, +47 930 44 040 ado@zwipe.com